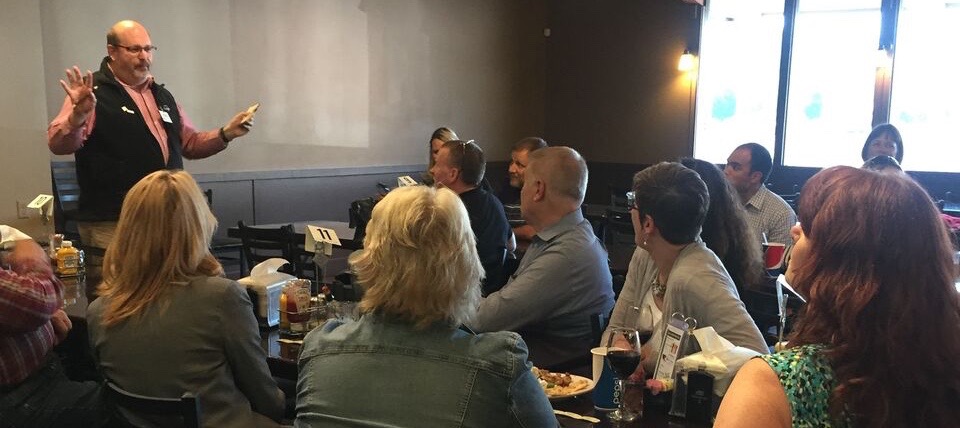 The Alumni of the Leadership Kitsap program have gained a broad perspective on Kitsap community issues and have developed the leadership skills necessary to make a valuable contribution to a wide array of community boards. Alumni of the Leadership Kitsap program represent a cross-section of private, public, and non-profit sectors.
2016-2017 LK Alumni Association
Co-Chairs: David Emmons (LK14) and Theresa Smith (LK08)
Class Representatives:
Heidi Schneibner (2016)
Dedra Miller (2015)
Karen McKay Bevers (2014)
Audrey Wolf (2014)
Melody Sky Eisler (2013)
Sunny Wheeler (2013)
Kate Nunes (2012)
Connie Zapp (2012)
Jackie Brown (2011)
Cindy Purser Drover (2011)
Mike Eilmes (2010)
Kelli Warren (2010)
Jennifer Forbes (2009)
Irene Carper (alt) (2008)
Become a Leadership Kitsap Alumni Association Member or renew your membership HERE!
Roger Zabinski (2007)
Mindy Hager (2006)
Randy Crenshaw (2005)
Tamra Ingwaldson (2004)
Denise Ledingham (2003)
Maurice Correia (2002)
Connie Mueller (2001)
vacant (2000)
Pamela Martin (1999)
Janis Castle (1998)
vacant (1997)
Michael Savage (1996)
Angela Sell (1995)
Amanda Cheatham (2008)
Email exdir@leadershipkitsap.org to request to change your contact Information! Please supply your name as well as any necessary new contact information.
For over 20 years, Leadership Kitsap service projects have helped to strengthen and transform the entire community. Each year, our service projects significantly impact the lives of thousands of Kitsap County residents. Explore the positive impact of Leadership Kitsap service projects through our Community Impact Map.