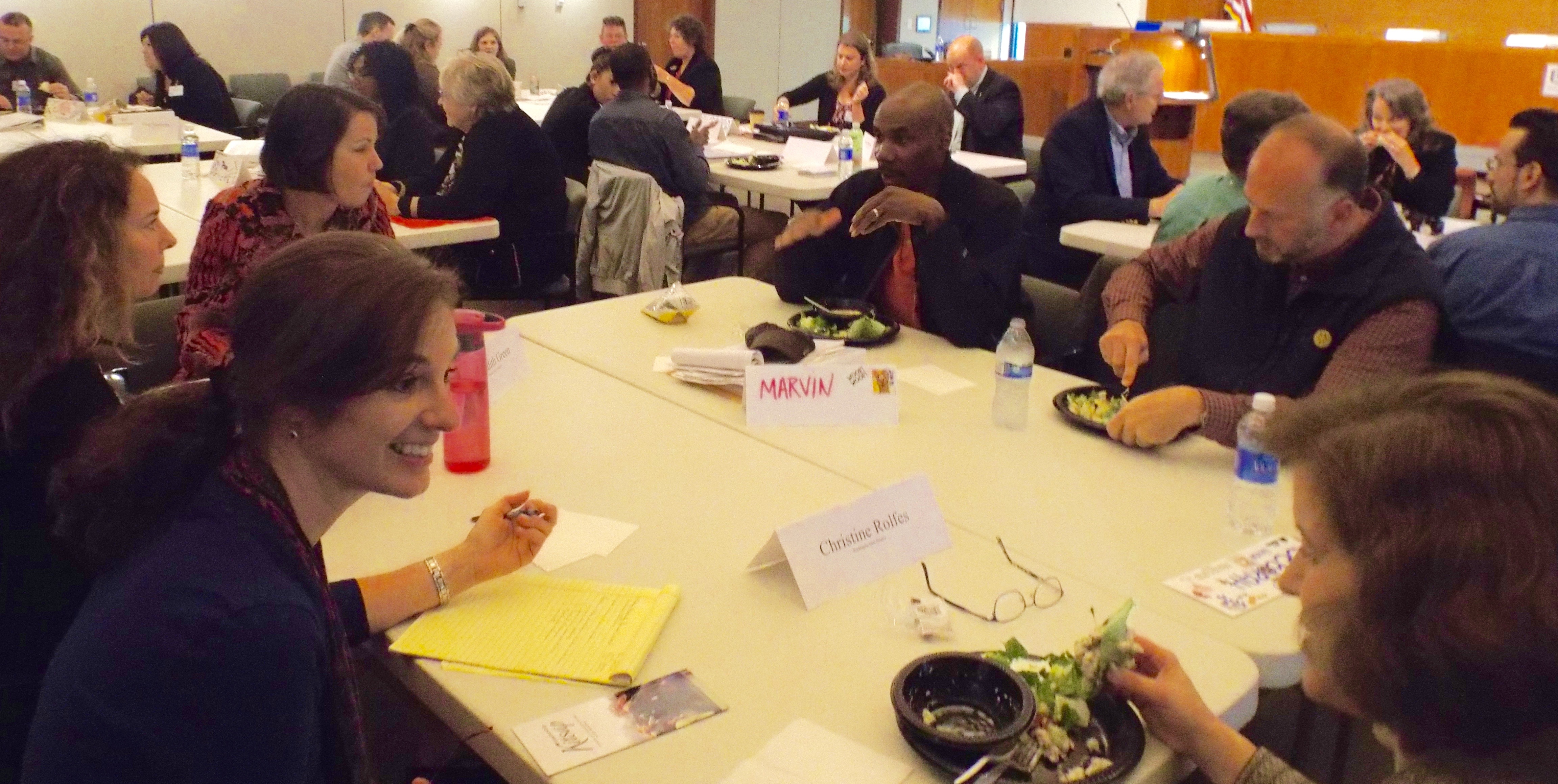 Application for the Class of 2018 has now closed. Applications for the Class of 2019 will be available in February 2018.
Leadership Kitsap Foundation is a non-profit organization founded in 1993 by community leaders, the Kitsap County Chambers of Commerce, and the United Way of Kitsap County. The mission of Leadership Kitsap is to promote informed and committed civic volunteerism. The year-long curriculum is designed to help participants acquire both a fuller sense of the critical issues affecting Kitsap County, and the leadership skills necessary to motivate and engage others in collaborative efforts to resolve them.
Leadership Kitsap class participants are selected through a competitive screening/interview process conducted by the Board of Directors. Individuals will be chosen based on the following criteria: (1) commitment to civic involvement in Kitsap County, (2) potential for community leadership, and (3) professional, as well as personal achievement. Two-part Application Process: (1) a written application submitted to the Leadership Kitsap office, and (2) a personal interview in the month of May. Those selected will be notified by early June.
Tuition for the 2018-2019 curriculum year is $2,500. $250 is paid by the participant. The balance is usually paid by the participant's employer or sponsoring organization. Tuition is invoiced and paid in July. There are no refunds. Partial scholarships are available for the sponsoring organization based on need. Please contact Executive Director, Katie Walters, for more information exdir@leadershipkitsap.org, 360-782-1058.
Leadership Kitsap does not discriminate against applicants or participants on the basis of race, religion, sex, national origin, sexual orientation, age, or physical ability.
Applicants must have a sponsoring organization, usually the applicant's employer, or be sponsored or endorsed by a community organization.
All applications are handled respectfully and with appropriate confidentiality. Please email, mail or deliver to Katie Walters, Executive Director, Leadership Kitsap, 645 4th Street, Suite 101, Bremerton, WA 98337. Phone: (360) 782-1058. exdir@leadershipkitsap.org
Our application deadline for the Class of 2018 has passed. Please contact Katie Walters. exdir@leadershipkitsap.org