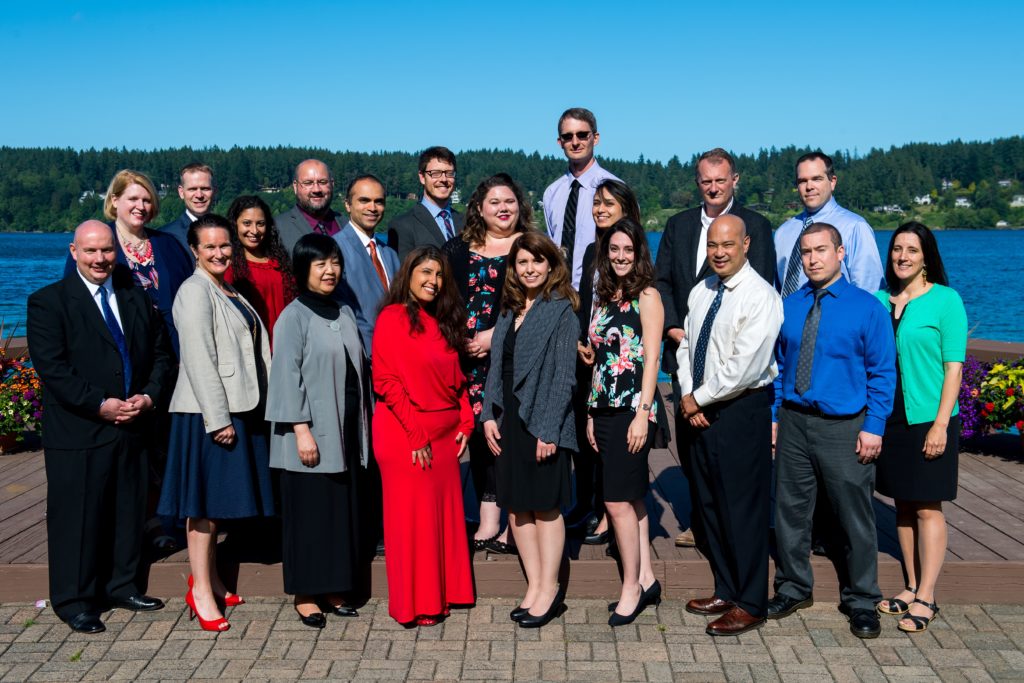 Leadership Kitsap is a 10-month educational program for adults interested in becoming engaged community leaders. The training program consists of nine day-long "Challenge Days" one Friday per month, an overnight retreat, graduation ceremony, and team community service project. Challenge Days address issues facing Kitsap County such as education, health care, governance, and economic development. Leadership Kitsap will select up to 30 applicants who will participate from September 2018 through June 2019. Tuition is $2,500. Scholarships are available.
This year marks Leadership Kitsap's 25th year of strengthening communities through servant leadership. Since its founding in 1993, 553 leaders have graduated from the Leadership Kitsap program. The community has benefited from 98 team service projects.
Founding Leadership Kitsap President Doug Berger commented, "In the original presentation of the Leadership Kitsap concept to our community, I said: 'one measure of a community's success is the caliber of its leaders.' Our community was fortunate to have visionary leaders, across the diverse spectrum of our public, private, and nonprofit communities, who rallied in support of better informed, and committed civic volunteers."
Leadership Kitsap is dedicated to training tomorrow's leaders and giving them the background, contacts, and tools they need to shape and direct our future. Interested individuals are encouraged to visit: leadershipkitsap.org/application.
Applications are due April 9, 2018.